---
---
Hello and Happy Thursday
I am honored to be guest designer for December and January.
This is my second post and its a quick and cute winter tag I hope you enjoy.
https://www.victorineoriginals.com
---
---
Hello and Happy Monday,
Its about that time again for a new challenge on the Cards in envy blog.
This weeks challenge theme is Favorite Holiday (Create a card featuring ANY holiday that's one of your favorites)
My favorite Holiday is Christmas, everything about Christmas time is magical to me.
We would love to see what your fave holidays are, so come on over and play along.
---
---
Hello and Happy Monday everyone,
Hope you all had a lovely weekend and enjoyed some crafty time.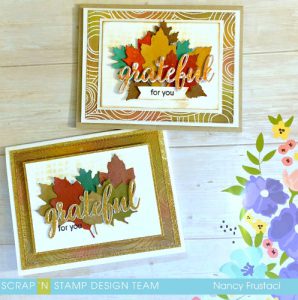 I am back on the Scrap'n Stamp blog today with a new card, which is inspired by the up coming Thanksgiving holiday.
Even though its just one day it's always good to take time to think about all we are grateful for, and to let those we care about know just how special and appreciated they are.
Showing 1 to 3 of 3 (1 Pages)